Sonic Surprises at Edmonton Folk Fest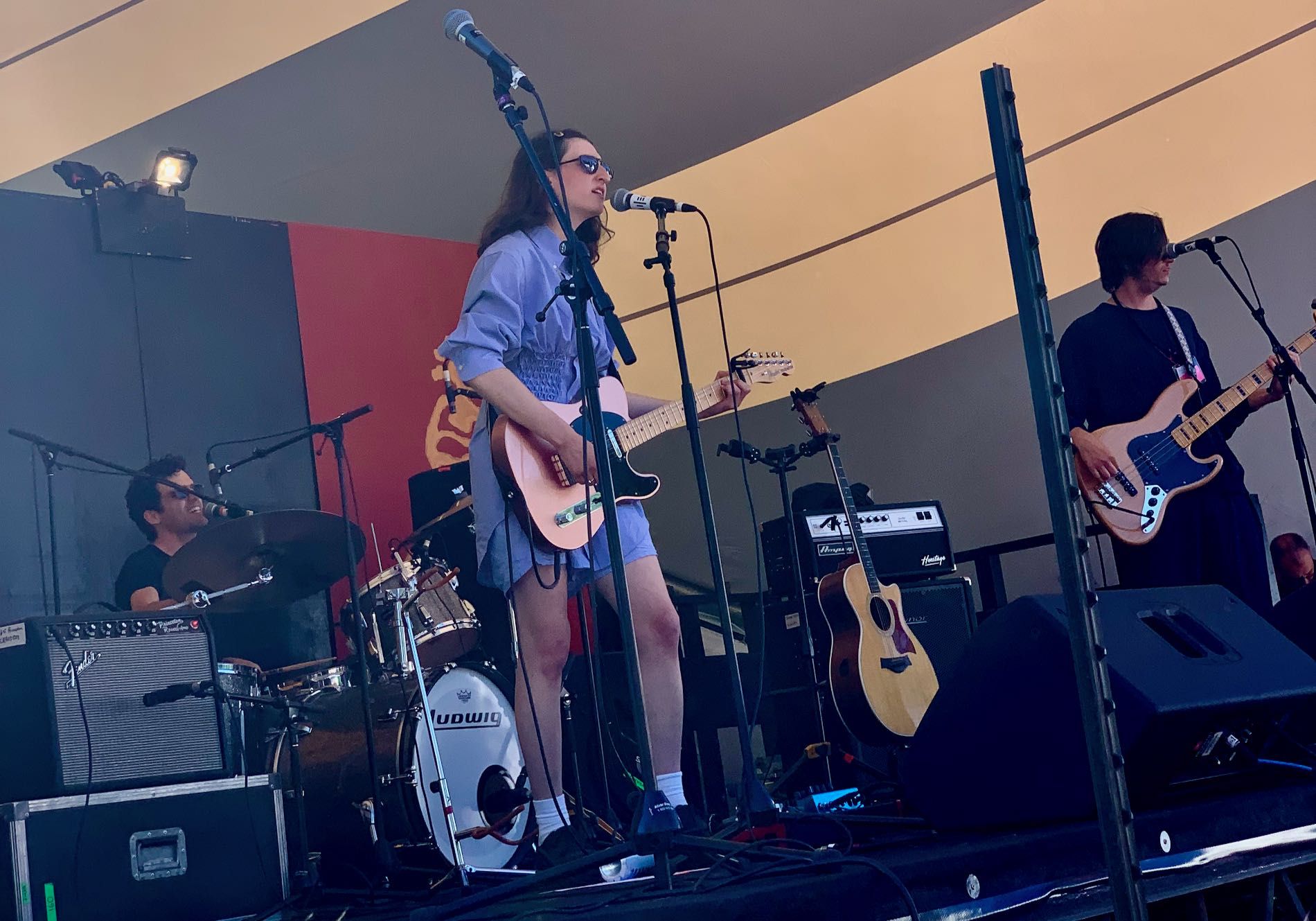 I just got back from a massive Edmonton Folk Fest and I made some wonderful music discoveries.
Here are some songs that caught my ear from the stage.
Face Down In The Moment
Nathaniel Rateliff & The Night Sweats
I knew S.O.B. – the crowd-shout-party-anthem that put Rateliff on the map years ago. And that's about all I knew. Song after song I was drawn in by his memorable melodies and killer full-band performance (including a horn section!)
Of all the songs I enjoyed live last Thursday night, this one hit me in the feels and demanded a look-up. It's not a complicated tune, but I something about calls out to me. It was hard not to raise my arm in the air and shout "SEE IT!!!!" along with Rateliff at the end of the song. So I did.
Nightflyer
Allison Russell
Another artist who I should know better than I do, my ears perked up as soon as I heard this one rolling up the hill from Allison Russell's empowering band of women. It's hard not to feel hope rise with those harmonies!
Something Tells Me
Bailen
Sunday morning I arrived to the Folk Fest later and tired-er than planned. I was walking past Stage 7 when I heard this song and immediately recognized it from some recent Spotify recommendations. "This is THEM?!"I thought. I grabbed a seat and listened while Bailen became my favourite discovery of the festival.
Snowbird
Catherine MacLellan
I'd heard good things about MacLellan for a long time and I'm really glad I took in her set over the weekend. Just lovely, breezy folk perfect for a Saturday morning. "I'm going to play you a song my dad wrote" she said out of nowhere. And then she played Snowbird. I had no idea the connection to a Canadian folk legend, but it's a beautiful song and her version is perhaps my favourite.
One Thousand & One
Anna Tivel
Playing a couple of shows with Anna Tivel last week was a career highlight for me. Her trio creates a gorgeous atmosphere on stage that is both expansive and intimate, setting the stage for her lyrics to shine. Sunday's Folk Fest show was my third time watching them perform and each time one song became more powerful to me. That song is One Thousand & Oneand the version I'll share here is performed by the same players.
I hope you can find time to sink into these songs over the coming days. I reckon it's good for the soul.